SkyActiv technology
SkyActiv technology includes improved engines and transmission system of an automobile, sleeker external designs, and lightweight structural components that brings substantial fuel economy, safer and others benefit to Mazda vehicles. Russell Wager, Mazda's CMO in the USA, told that  "It's not easy to understand. But when it's explained to consumers and they do understand it, their propensity to put the [Mazda] brand on their shopping lists increases dramatically.
"Unlike some other car brands, which tend to concentrate on one or two key technologies, SkyActiv is a more holistic approach. It includes everything from lightweight body structures, to innovative engines and even a philosophy for running the company itself and its manufacturing facilities. As Jeff Guyton, head of Mazda in Europe, said: "SkyActiv makes Mazda itself more efficient."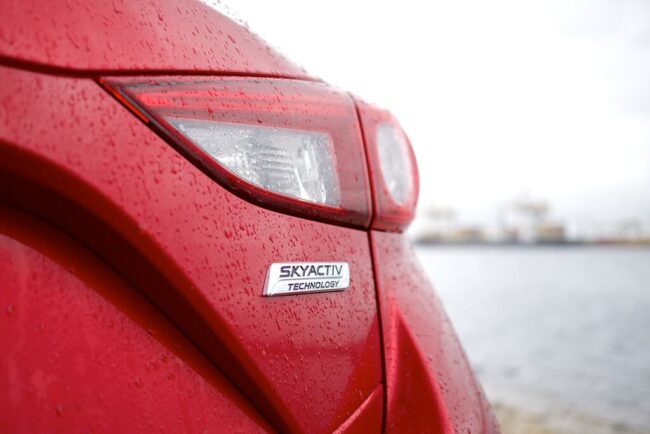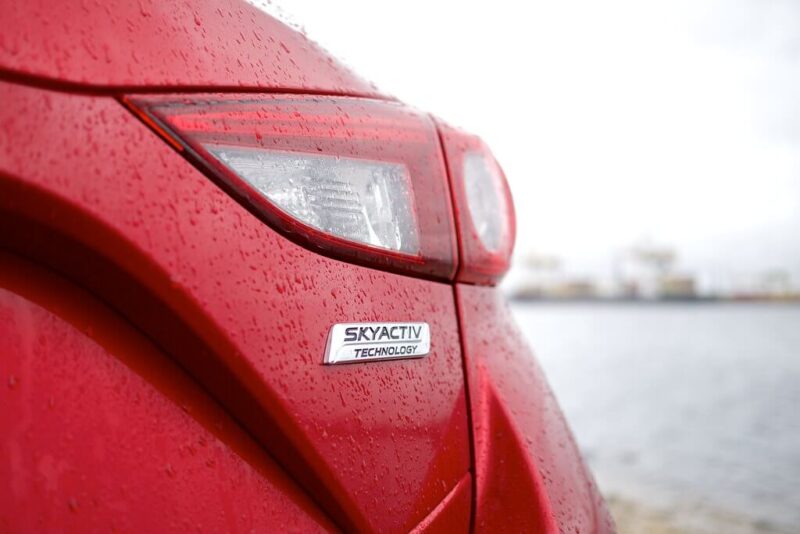 SkyActiv Technology and Modern Technology
For the very first time, the great car giant introduced the latest technology in the world named Skyactiv Technology.  If someone wants to purchase a new car having great fuel economy features then SkyActive based vehicle must be preferred. Great car manufacturers like Ford, BMW, etc are focusing on the manufacturing of innovative and fuel-efficient engines right now in the market Ford's Eco-Boost engines are proven to be the most popular and efficient in the entire world and are selling like hotcakes.
SkyActive Technology was developed by the great Japanese car manufacturer Mazda, and this new feature in Mazda brings more advancements, popularity and this technology makes Mazda safer, better to drive, and more efficient as compared to other cars.  SkyActiv technology is related to cleaner petrol and diesel engines and this technology is different from electric cars which are independent of engines.
Modern Technology
Every car manufacturer is facing an issue regarding EVs because they are dominating the automobile sector, many of them focusing on making engines more efficient out of which Skyactive technology comes and becomes popular it makes the existing vehicles more efficient and economical. Mazda is different from other car manufacturers because it is not focusing on manufacturing electric vehicles Mazda relies on its own and develops and promotes its own technology. Mazda is focusing on clean petrol and diesel powertrains, not electric cars.
A technical person from Mazda said that  "Everyone was coming out with EVs or hybrids, and Mazda made the decision that we're not going to try to change the way that people normally drive. Mazda decided to find a way to affect everything in the car in order to get consumers to the same goal: be environmentally conscious as well as get better fuel economy."
Benefits of SkyActiv technology
First, it has seen Mazda make its engines more efficient. Its new engine boasts a compression ratio of 14:1 – the lowest of any mass-produced diesel engine in the world. This has resulted in a 20 percent boost in fuel economy and a 20 percent drop in CO2 emissions – giving drivers cheaper road tax and 'benefit in kind' bills. The petrol engine has also been improved, giving a 15 percent boost in fuel economy and a 15 percent drop in harmful CO2 emissions.
Its compression ratio is higher than a Formula One engine. In addition to boosting mileage yields in its engines, Mazda has also focused on making aerodynamic design improvements to its cars. Most Mazda models are now lighter than before with the company using high-tensile steel that is lighter but stronger than conventional steel. Mazda has made its transmissions more efficient.
Its lightweight six-speed manual gearbox delivers crisp gear changes while the automatic transmission with advanced torque converter and lock-up clutch delivers up to a 7 percent improvement in fuel economy. Mazda North America President and CEO Jim O'Sullivan believe that SkyActiv cars are set to become globally popular. He said: "We think they're going to make a huge splash, especially when you consider how our clean diesel technology addresses growing consumer concerns about rising fuel costs and the environment."