Electric Cars
In the world due to continuous rise in petrol prices day by day and environmental pollution every country in focusing on the manufacturing of gasoline-free and green vehicles, and along with that government are subsidizing electric vehicle manufacturers and provide them every support, in terms of debt, duty-free import and export and in the promotion of electric products.
But when we talk about electric cars, the question blows in our mind which is the best car. Still, sales of electric cars in the world in relatively low as compared to fossil-fueled vehicles. But very soon electric vehicles are will become more efficient, increment of their range, up-gradation of battery life, and lower price. Now the biggest problem every electric vehicle manufacturer is facing is battery quality, charging, and discharging.
Very soon battery electric vehicles are adopted by every home when fast-charging stations are deployed at home and on roads and of course with rapid charging technology. Many electric car manufacturers are working on wireless charging stations for electric vehicles, but it will take time. Many electric cars exist in the world out of them some are unique, good in quality, efficient, ability to cover more mileage, low price, and fast charging. This technology blog comprises of world's best electric cars which are very user-friendly and cost-effective.
Hyundai Ioniq 5, Tesla Model 3, Porsche Taycan, Ford Mustang Mach-E, Renault Zoe,Tesla Model S, Kia e-Niro, Volkswagen ID.3, Polestar 2, Jaguar I-Pace
Tesla Model 3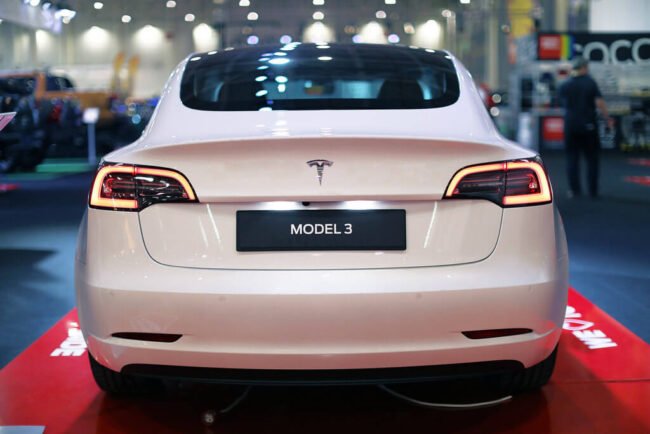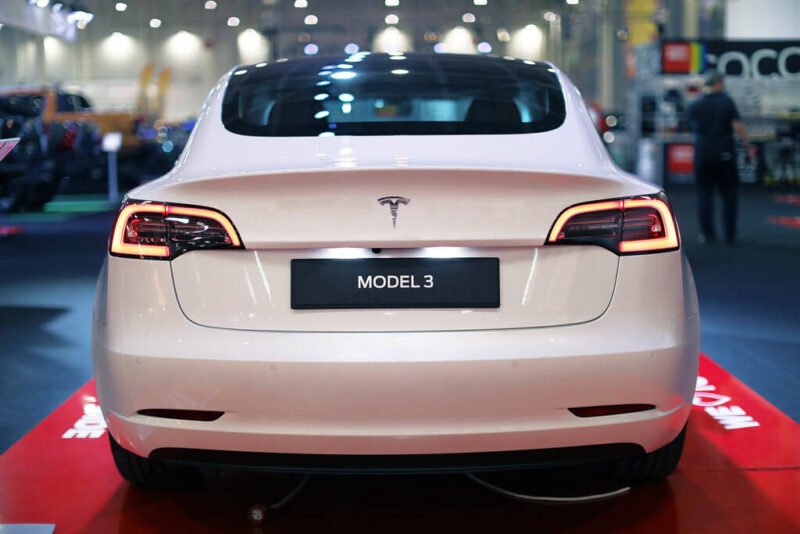 Tesla Model 3 was the electric car many had been waiting for. It's a compact executive saloon rivaling the likes of the Mercedes C-Class and BMW 3 Series – a market with broad mainstream appeal – and it's also one of the most convincing electric cars that money can buy. It combines minimalist style, space-age technology, grin-inducing performance, cutting-edge charging tech – supported by the expansive and dedicated Tesla Supercharger network – and, most importantly, a long driving range.
The entry-level Standard Range Plus model claims up to 267 miles on a single charge, but it doesn't sacrifice performance to achieve this. The electric motor drives the rear wheels and powers the car from 0-60mph in 5.3 seconds, while the top speed is 140mph. Spend a bit more, and the four-wheel-drive Long Range version has two electric motors and a larger battery for a range of 360 miles, with 0-60mph dropping to 4.2 seconds. Then there's the Model 3 Performance, which scorches from 0-60mph in 3.1 seconds but is still capable of 352 miles on a full battery.
Tesla Model S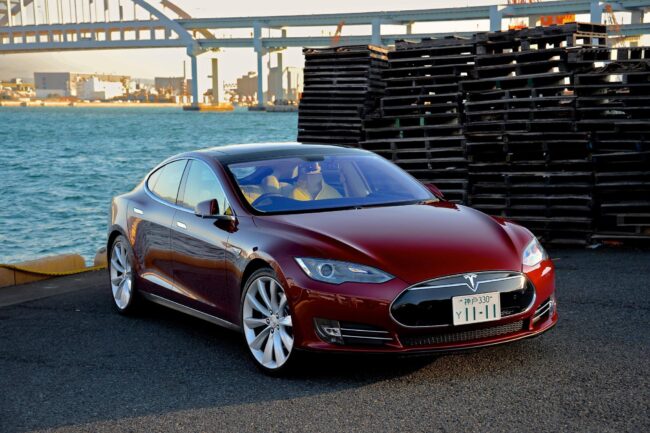 Tesla Model S was arguably the first all-electric car that you could easily use in place of a combustion-engined equivalent when it launched eight years ago. Today, it's still one of the best EVs around. The 2020 line-up comprises two high-end models – the Performance and Long Range Plus – both offering great range and useful practicality, to go along with the typically stunning levels of battery-powered performance. If you're a potential Mercedes S-Class or Porsche Panamera buyer, then the Model S definitely stands out as the electric alternative.
Hyundai Ioniq 5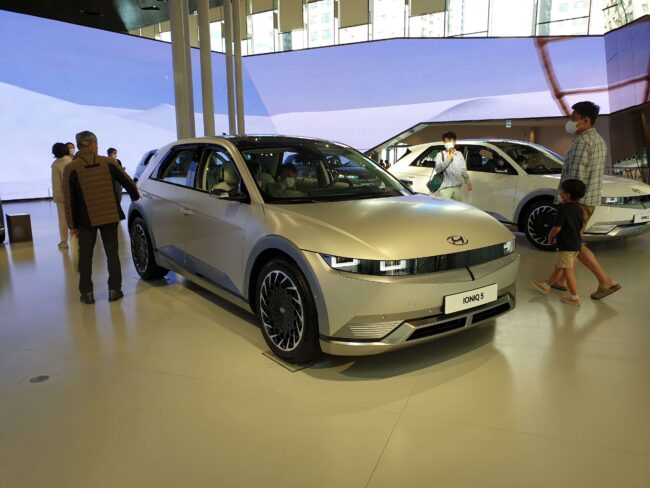 Hyundai Ioniq 5 is the most advanced electric car in the world. It has the same features as Porsche Taycan and Audi e Tron. It has two battery points present along with three power outputs. Two battery options are available with three power outputs: the entry 58kWh battery is paired with a single 168bhp motor driving the rear wheels, delivering a 0-62mph time of 8.5 seconds and a range of 238 miles. The 214bhp mid-spec version offers the best range, with a 73kWh battery increasing the total distance able to be covered on a single charge to 280 miles.
The top-spec variant uses the same 73kWh battery, but adds a second motor at the front, giving a combined total of 301bhp and 605Nm of torque. The overall range falls slightly to 267 miles, although performance is much improved with 0-62 taking 5.2 seconds. Starting at just under £37,000, the Ioniq 5 features a superb infotainment system and generous standard kit, while the available space has to be seen to be believed.
Porsche Taycan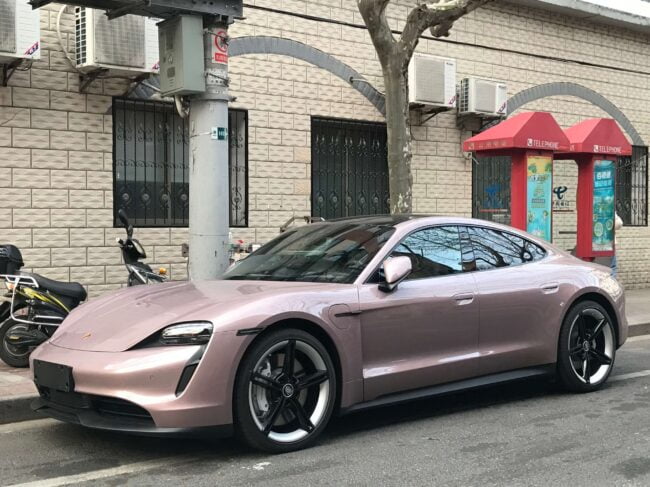 The Porsche Taycan is a brilliant car to drive, remaining true to its maker's heritage and leaving you in no doubt that this is a 'proper' Porsche sports saloon. The Taycan delivers sports car-like handling, with ferocious acceleration and great agility – yet still offers four seats and a usable range. It's not often that a car comes along that feels truly revolutionary, but that is exactly what the Porsche Taycan is – and it shows how much fun a plug-in future can be.
Despite being a hefty 2.2-tonnes in weight, it hides its bulk well and is able to weave neatly through tight corners and demolish fast, sweeping bends. The Taycan's raw pace is, frankly, ridiculous; in 'standard' 523bhp 4S guise it manages the 0-62mph benchmark in 4.0s, although if you upgrade to the 750bhp Turbo S version, it's a staggeringly quick 2.8s.
 Ford Mustang Mach-E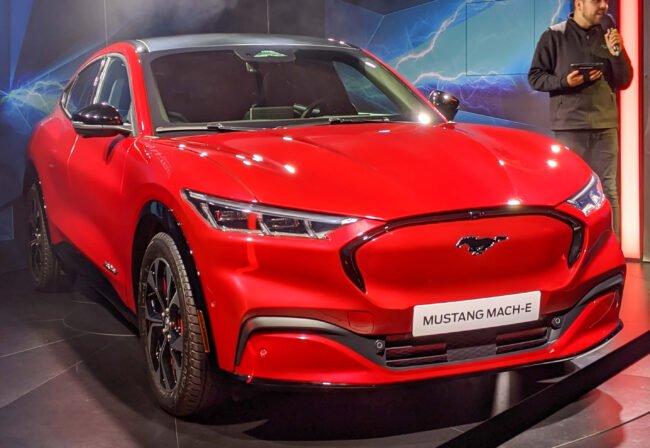 The Mustang Mach-E is Ford's first all-electric SUV and is one of the most important cars for the blue oval in a generation. Starting from around £41,000, the Mach-E is a practical and well-priced EV that offers great handling and a generous list of standard kits. It doesn't compromise on pace, either, with the fastest 346bhp all-wheel-drive version capable of 0-62mph in 5.1 seconds. The model range consists of 68kWh 'Standard Range' battery variants with either rear- or four-wheel-drive.
The former offers up to 273 miles of range and the latter 243 miles. Move up to the 88kWh 'Extended Range' cars and you'll benefit from more miles on a single charge – a claimed 379 miles for the RWD model and 335 miles for the AWD First Edition SUV. The Mustang Mach-E is nothing like its iconic sports car namesake, but it's a well-crafted electric SUV that still offers a breadth of skills. And, if you're after more pace, then keep an eye out for the 480bhp Mach-E GT performance model due at the end of the year.
 Renault Zoe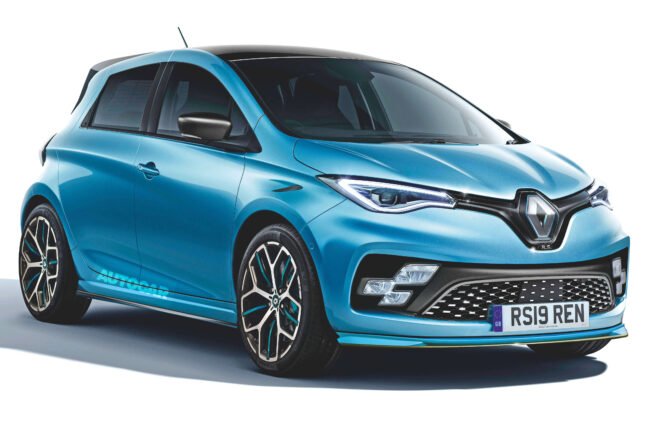 The Renault Zoe shapes up as one of the most convincing small electric cars you can buy. Starting from around £27,000 (after the £3,000 government plug-in car grant), it combines a practical supermini body with a maximum range that outguns key rivals, all for an affordable price. Thanks to its 52kWh battery, the Zoe offers up to 245 miles of range, which is more than EVs costing much, much more than the Renault. It bolsters this performance with strong charging capability, too, with 50kW rapid-charging technology available, which will allow Zoe's battery to be replenished to 80 percent in as little as an hour and 10 minutes.