Every human being in this world demands a perfect home, and they spend a lot in making their home grand, lavish, and also wanted to equip homes with the latest smart homes technology. In 2010, smart homes technology was introduced commercially in the world and has become very popular because of its automated features, the world has become a global village and this technology demands the internet for working. The world's richest man and the founder of Microsoft Corporation Bill Gates made his home smart for the very first time in the world.  When all the home appliances are connected to a single automated device or a common network and then this home is termed a smart home.
It means when someone is a thousand miles away from his loving home, he can easily control all of his home appliances including security systems, power appliances management, electronics gadgets, pumps, or motors by his mobile phone app technology. The most well-known Smart home appliances include smart Tv, smart speakers, smart thermostats, smart laundry system, smart plugs, light automation systems, smart ovens, smart refrigerators, video doorbells, robotic vacuum cleaners, motor control switches, automated sprinklers, smart pools, smart fans, smart floors, CO sensors, fire and flooding sensors, video surveillance system. In this, up to date technology blog, we will discuss smart home appliances, their advantages, and disadvantages and the companies which are offering their services in smart homes technology building.
List of Smart Devices
The most popular and commercially used smart home devices are very user-friendly, connected to a common network, and are controlled by a smart device.
Smart Televisions
Anything, whenever you want, can be seen on smart Tv. It is completely independent of your cable System. This is an IoT( internet of things) based technology. So all the information including news, movies, lectures, video games of any nation can be easily watched on your Smart  Tv. It also can stream Netflix, Hulu, etc. Any other system is connected with it like smartphone, Laptop, Camera, Home Surveillance System, Speakers, etc. In smart homes, Smart Tv is connected with a central home network device and then this device connects the Tv and other appliance to your mobile phone app. You can also switch on and off or control your Smart Tv when you are a thousand miles away from home.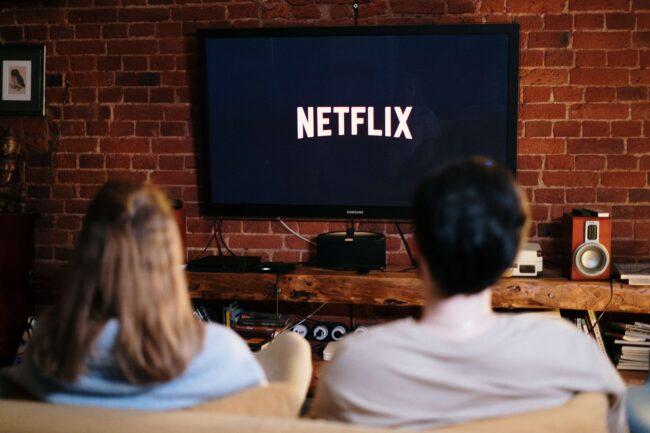 Smart speakers
The US is the smartest country in the world that's why approximately 4 crore smart speakers are deployed in US homes. Smart Speakers can play music, update you about the weather, latest news, it is also your assistant at your smart home. By deploying a smart speaker you can control any appliance with your voice. Alex, Google Assistant is the best example of voice recognition smart control speakers.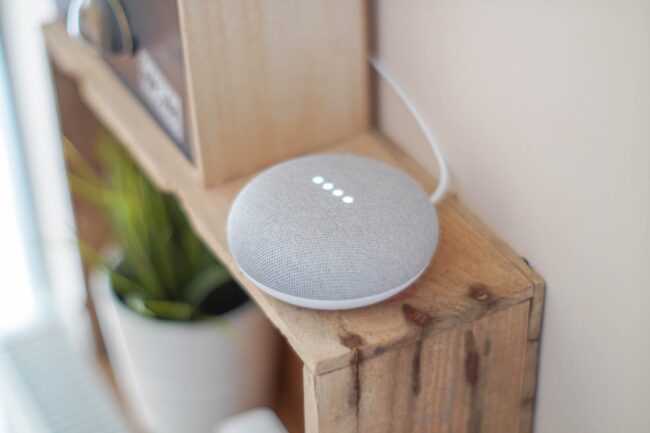 Smart plugs
Smart Plug can also make your home smarter by controlling power devices. You can switch on and off power appliances with a single click on the mobile app. Your fridges, motors, Tv, Washing machine, cooler, Air conditioner used smart plugs and are connected to your smart device via the internet.
Smart Lightning system
The home lighting system can make smart by connecting with smart switches in power boards and then these smart switches are further connected to a mobile app or smart lights or bulbs are directly connected using a wifie only power is given to them. By using both light control methods bulbs can change into a variety of colors, dim and on or off with a single click.
 Smart Door Bells
Smart doorbells or video doorbells are also a security source for smart homes or virtual door attendants. When someone knocks at your smart door your bell starts ringing and you can watch a person acting on your smartphone even you are inside or outside your home and you can also talk with that person with a speaker installed at your doorbell.
Smart Fans
Smart Fans used sensors when a personal presence is in the range of the sensor then the fan switch on otherwise it stops and the fan can also be controlled via a mobile phone app.
Smart Vacuum Cleaners
Smart robotic cleaners use AI(artificial intelligence) technology it is a virtual maid, you can control it by using an app system, or smart speaker for cleaning purposes.
Smart Windows
Smart windows provide privacy and protect from harmful ultraviolet rays, and maintain the temperature of your room or home. On the curtains of smart windows, you can watch movies when needed, they act like a big screen.
Smart Kitchens Appliances
The kitchen is the basic need of a home and smart kitchen appliances include a smart refrigerator, cooling is controlled smartly in it, smart oven where food is cooked by automatically controlling heat, and other parameters, Smart Dishwashers, Smart Laundry, Smart Slow Cookers, Smart Coffee Pot, Smart Trash Cans by using these smart devices your kitchen becomes smart and time is saved and food cooked perfectly, clothes get best washed, every trash In the kitchen is properly dumped and everything is observed by phone app.
 Smart or Automated Toilets
The smart toilet includes a touched free-flushing system, lids are opened automatically, an automatic bowl cleaning system, heated seats, smart showers, smart mirrors, hand and towel dryer, music system, etc.
 Smart Health Monitors
Various smart health monitors are used in a smart home for infants and patients. Smart monitors include a heartbeat sensor, a movement detector, body temperature sensor. Some monitoring devices are wearable and some are installed in pads or blankets. For example, Mothers who are far away from their loving babies know about the wetness of baby diapers by smart diaper detectors.
 Smart Sensors
Smart homes technology consist of many sensors for monitoring, safety and for surveillance purpose like motion sensor, smoke sensor, gas leakage sensor, etc.
Smart Feeders for Pets
Almost every home has pets, so when homeowners are away from pets then pets get water, food automatically by pet feeders and their pet's activities are watched by surveillance cameras on your mobile phone.
Smart Fencing at homes Boundary
Smart homes use smart fencing at the boundaries of the home for security purposes, It includes motion sensors when any wrong crossing is done at the boundaries then it alerts the homeowner and connects to the security department automatically.
Smart Patients Monitoring System
Smart Patients monitoring system includes medical alert button, video surveillance of patients, activity tracking system, body monitoring system, Security for Alzheimer's and Dementia Patients.
How Does Alexa Work
Alexa belongs to amazon. It is Voice based virtual assistant. All your smart devices at home are connected with it. You can control easily by saying Alexa switch on the motor, or you can also use it for entertainment or assistance in you tasks, hey Alexa play Justin Beiber song. Alexa can do the following tasks for you. For example, It can narrate kindle books for you, get news updates, track your amazon packages, find nearby restaurants and order food online, connect to your doctor in case of emergency. It's a virtual human being at your home or virtual assistance at your home.
Best Home Automation Companies
With the commercialization of home automation technology, many companies are providing their automation products and services worldwide. These companies are.
Wink
August Home
Vera
Canary
HomeSeer
Control4
Notion
HogarControl
Iris
Savant
Ring
KNX
Loxone
Nest
Ash
Built IT
Your Smart Home
Seven Oaks
Dacor Inc
Rako
Insteon, etc