Behind the progress of any developed nation, there is technology. The world is progressing so rapidly with the evolution of science and technology. Now human beings are smarter than before. Everything on earth is dependent on technology, mobile phone, laptops, digital 5G communication, hyperloop, supersonic, transportation system, virtual medication systems, micro testing systems in laboratories, an era of the internet of things, Artificial intelligence, smart grids, in agriculture vertical farming, etc all these happened because of Research and development in Science and technology, and many companies are providing their service. More than 7 billion people on earth depend on technology and life is stuck without hindrance in technology. This Technology blog contains the list of great tech companies in the world, who are working very hard for the promotion and development of the digital world.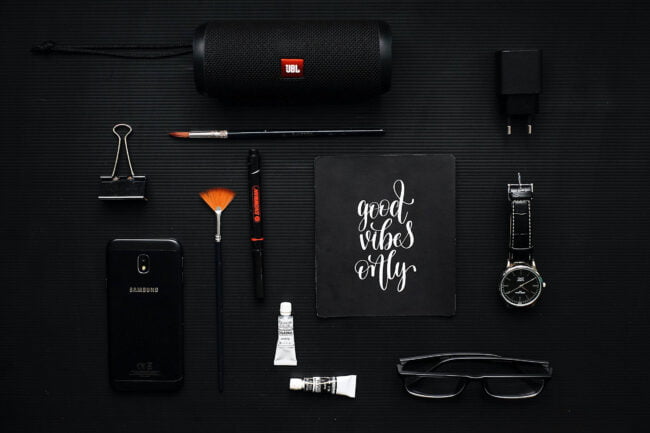 Apple
NetWorth $259.1 Billion
Country: America
The richest tech company on planet earth is Apple. In 1976, Three tech wizards founded it.
Initially, Apple started manufacturing Personal computers after its success worldwide,  Apple started manufacturing Smart products,  Mobile phones, smartwatches, iPod tablets, LEDs, etc.
Apple is loved by people worldwide due to its unique and more advanced technology, its latest product like iPhones, are grabbed by people on the day of launch worldwide. Now Tim Cook is the Ceo of Apple corporation.
Samsung Electronics
Networth  $196.7 Billion
Country: South Korea
Samsung is the second multi-national richest tech company in the world. It manufactured more mobile than Apple per year and mostly its mobile models are in the access of every person. Samsung also manufactured Batteries, integrated Chips, SSD Hard Drives, sensors, digital and smart cameras, and also Samsung is also the biggest manufacturer of Ships, turbines, etc. It is most famous in the market for its mobile phones, the Galaxy series. About forty percent of the revenue of Samsung is generated from smart accessories. Its Ceo is Kim Ni Nam.
Foxconn
Networth $178 Billion
Country: Taiwan
Foxconn is in the 3rd position of the world's great tech companies and the largest electronic product manufacturer in Taiwan. More than 1.27 million people are employed by this company. Its well-known electronics products are Kindle, BlackBerry, Google Pixel, Redmi Phones, etc. Its Ceo is Terry Gou.
Alphabet
Networth $161 Billion
Country: America
Alphabet Inc is the parent company of Google and the world's 4th richest tech company. Its market shares are very high about 92% of all the time due to its investment in the latest innovations like  Self driving cars, smart homes project Nest, etc. It is founded by two Ph.D. students of Stanford University Larry Page, Sergey Brin in 1998. Alphabet  Ceo is Sundar Pichai.
Microsoft
Networth $125 Billion
Country: America
Microsft Corporation was founded by Bill Gates, Paul Allen in 1975. It is the richest software tech company in the field of personal computers. Its window operating system is famous worldwide and adopted by almost all computers. Its famous products are Window Series, now this company is also focusing on machine learning, cloud computing, artificial intelligence, blockchain, etc. Its Ceo is Satya Nadella.
Huawei
Networth $124 Billion
Country: China
Huawei is the biggest electronic and telecom products manufacturer in China, and its customers are British Telecom, Motorola, Bell Canada, Vodaphone, Mobilink, etc. It was founded by Ren Zhenfei in 1987 in china.  Its smartphones, smartwatches, TVs, Tablets are famous worldwide due to their low cost and efficient quality. Huawei Ceo is Mr. Ren Zhengfei.
Dell
Networth $92 Billion
Country: America
Dell is the most famous tech company in the field of personal computers. It Manufacturer Computer accessories, data storage devices, network switches, smart Tv, Digital cameras, Printers. Dell was founded by Michael Dell in 1984. It is the most advanced manufacturer of electronic products. Its Ceo is Michael S. Dell.
Sony
Networth $75 Billion
Country: Japan
Sony is the largest electronic company in Japan and the world's largest video game console company. It is also the biggest manufacturer of image sensors, cameras, TVs, etc in the world. Sony was founded by Masaru Ibuka in 1946. It is famous for quality and long-lasting products. Its Ceo is Kenichiro Yoshida.
Facebook
Networth $70.6 Billion
Country: America
Facebook is the world's largest and famous social networking website. It was founded by Mark Zuckerberg in 2004. Now facebook acquired Instagram, Whatsapp, Oculus. Approximately sixty thousand people are working for Facebook. Its active users are about 2.9 billion, Facebook Ceo is Mark Zuckerberg.
Lenovo
Networth $50 Billion
Country: China
Lenovo is a famous manufacturer of Pcs, Tablets, Smartphones, Servers, Supercomputers, Smart TVs, and Softwares related to Information technology. Its products are not very expensive. Lenovo's second name is quality product manufacturer. Its Ceo is Yang Yuanqing.
Xiaomi
Net worth $46 Billion
Country: China
Xiaomi was founded in the digital age of 2010. It is the biggest manufacturer of smartphones in China. Mi Xiaomi's popular products are smartphones, digital watches, TVs, Laptops, Home appliances, Shoes, bags. It's the billion-dollar company of china with a great Ceo Lei Jun.