Allan & Malcolm Lockheed founded the Alco Hydro-Aeroplane Company, later renamed the Lockheed Aircraft Company. Lockheed Martin is the pride of the United States of America. Both are talented mechanics and innovative persons, They at first started manufacturing seaplanes in their garage and sold them in their shop beside their garage. Such a very ordinary and humble beginning of a billion-dollar company Lockheed martin, this company brought revolution not only in avionics but also in all other fields like power sector, manufacturing stealth planes, cybersecurity, Artificial intelligence systems,  missile system, laser system, state of the art radar technology, etc. In this technology blog, we will discuss approximately all the present and future products of  Lockheed martin.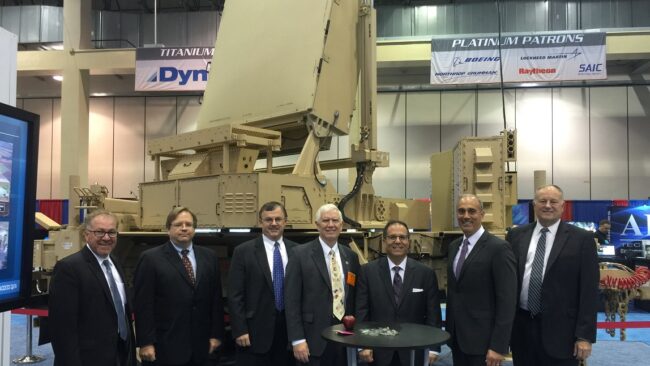 F-16 Fighting Falcon
Lockheed Martin's most famous, versatile, and multi-role fighter jet ever is the F-16 Fighting Falcon. F-16 Block 70/72 is the latest fighter jet, with advanced F-16V configuration having advanced capabilities, affordable cost allows F-16 to remain the best value among 4th generation fighter jets.
F-2 Support Fighter
F-2 fighter jet contains a single-engine and multirole fighter jet. This fighter jet design is based on an F-16 fighting falcon and capable of both air-to-air and air-to-surface roles though it is optimized for the latter role. This fighter jet is equipped with Active Electronically Scanned Array radar system and the F-2 is also equipped with Sniper  Advanced Targeting Pod. Both world economic giants USA and Japan are working together for building these mighty fighter jets, and the US  manufactured 40% of these jets and Japan manufactured the remaining 60% of F-2 support fighter jets.
The F-21 Fighter Jets.
Lockheed Martin with the collaboration of TATA industries manufactured the latest F-21 fighter jets. This advanced technology will give India an advanced airpower future and increased airforce strength. F-21 fighter especially makes in India fighter jet, just like J F 17 thunder fighter jets of Pakistan. F-21 is manufactured by great tech giants and is also only produced in India, and for India. With the evolution of F-21 fighter jets technology in India, thousands of jobs and business opportunities are created for the natives.
F-22 Raptor
 F-22 Raptor provides unprecedented air dominance technology. A 5th Generation F-22's Technology has a unique combination of stealth, speed, agility, and situational awareness, combined with lethal long-range air-to-air and air-to-ground weaponry, making it the best air dominance fighter in the world.
F-35 Lightning
F-35 Lightning fighting jet is a fifth-generation stealth technology equipped with Electrical Optical Targeting System. The low-drag, stealthy EOTS is integrated into the F-35 Lightning II's fuselage with a durable sapphire window and is linked to the aircraft's integrated central computer through a high-speed fiber-optic interface. Lockheed Martin has delivered more than 700 systems for the F-35 Lightning II.
Lockheed Martin Helicopters Technology
Lockheed Martin is working for futuristic helicopters like Future Vertical Lift: DEFIANT X, Future Vertical Lift: RAIDER X, and existing helicopters of Lockheed Martin Including Armed Black Hawk, LongBow FCR, Merlin Helicopter, Modernized Day Sensor Assembly Helicopter, Modernized Turret, Sikorsky Black Hawk, Sikorsky CH-148 Cyclone Helicopter, Sikorsky CH-53K Helicopter, FireHwak Helicopter, HH 60W Combat Rescue Helicopter, Sikorsky Intelligence, Sikorsky MATRIX Technology, Sikorsky MH-60R SEAHAWK Helicopters, Sikorsky S-76 Helicopter, Sikorsky S-92 Helicopter.
Lockheed Martin Latest Radar Technology
Lockheed's latest state of radar technology includes TPS-77, TPS-77 MRR, TPY-4, TRACER Technology, Upgrades, Maintenance and Services For TPS-77, AN/FPS-117, and TPS-59 Long-Range Air Surveillance Radars, VCS, VSCI Radar system, Telemetry Tracking and Command Services, SPY-7 radar system, Long Range Discrimination Radar, etc