In 1912, Allan & Malcolm Lockheed founded the Alco Hydro-Aeroplane Company, later renamed the Lockheed Aircraft Company. Lockheed Martin is the pr
In 1912, Allan & Malcolm Lockheed founded the Alco Hydro-Aeroplane Company, later renamed the Lockheed Aircraft Company. Lockheed Martin is the pride of the United States of America. Both are talented mechanics and innovative persons, They at first started manufacturing seaplanes in their garage and sold them in their shop beside their garage. Such a very ordinary and humble beginning of a billion-dollar company Lockheed martin, this company brought revolution not only in avionics but also in all other fields like power sector, manufacturing stealth planes, cybersecurity, Artificial intelligence systems,  missile system, laser system, state of the art radar technology, etc. In this technology blog, we will discuss approximately all the present and future products of  Lockheed martin.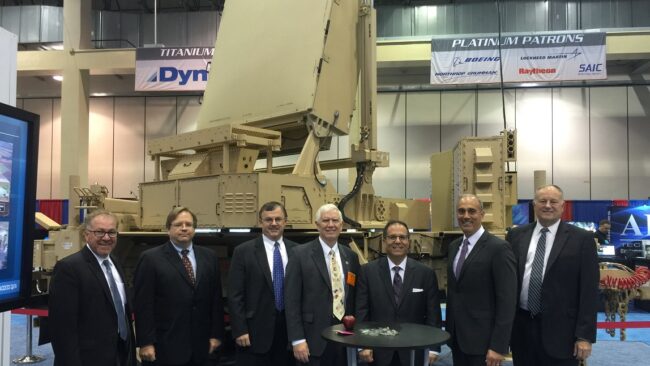 F-16 Fighting Falcon
Lockheed Martin's most famous, versatile, and multi-role fighter jet ever is the F-16 Fighting Falcon. F-16 Block 70/72 is the latest fighter jet, with advanced F-16V configuration having advanced capabilities, affordable cost allows F-16 to remain the best value among 4th generation fighter jets. According to fighter jets experts, the 4th generation F-16 technology sustains up till 2060. Lockheed Martin has the experience of weapon integration of about 36 years, no other company can compete with this great tech giant.
F-2 Support Fighter
F-2 fighter jet contains a single-engine and multirole fighter jet. This fighter aircraft is produced for japan airforce by the collaboration of Lockheed martin USA and Mitsubishi Heavy Industries Japan. This fighter jet design is based on an F-16 fighting falcon and capable of both air-to-air and air-to-surface roles though it is optimized for the latter role. This fighter jet is equipped with Active Electronically Scanned Array radar system and the F-2 is also equipped with Sniper  Advanced Targeting Pod. Both world economic giants USA and Japan are working together for building these mighty fighter jets, and the US  manufactured 40% of these jets and Japan manufactured the remaining 60% of F-2 support fighter jets.
The F-21 Fighter Jets.
Lockheed Martin with the collaboration of TATA industries manufactured the latest F-21 fighter jets. This advanced technology will give India an advanced airpower future and increased airforce strength. F-21 fighter especially makes in India fighter jet, just like J F 17 thunder fighter jets of Pakistan. F-21 are manufactured by great tech giants and are also only produced in India, and for India. With the evolution of F-21 fighter jets technology in India, thousands of jobs and business opportunities are creating for the natives.
F-22 Raptor
 F-22 Raptor provides unprecedented air dominance technology. A 5th Generation F-22's Technology has a unique combination of stealth, speed, agility, and situational awareness, combined with lethal long-range air-to-air and air-to-ground weaponry, makes it the best air dominance fighter in the world. Sustainment work for the F-22 Raptor includes Reliability and Maintainability Maturation Program, Modernization Line, Stealth Coating Repair, Engine Maintenance,  Integrated Maintenance Information System.
F-35 Lightning
F-35 Lightning fighting jet is a fifth-generation stealth technology equipped with Electrical Optical Targeting System. This Lightening Fighter jet is affordable in cost, very high-performance jet, having lightweight, multi-role functioning, can hit air to air and air to ground targets. The low-drag, stealthy EOTS is integrated into the F-35 Lightning II's fuselage with a durable sapphire window and is linked to the aircraft's integrated central computer through a high-speed fiber-optic interface. Lockheed Martin has delivered more than 700 systems for the F-35 Lightning II.
Lockheed Martin Helicopters Technology
Lockheed Martin is working for futuristic helicopters like Future Vertical Lift: DEFIANT X, Future Vertical Lift: RAIDER X and existing helicopter of Lockheed Martin Includes Armed Black Hawk, LongBow FCR, Merlin Helicopter, Modernized Day Sensor Assembly Helicopter, Modernized Turret, Sikorsky Black Hawk, Sikorsky CH-148 Cyclone Helicopter, Sikorsky CH-53K Helicopter, FireHwak Helicopter, HH 60W Combat Rescue Helicopter, Sikorsky Intelligence, Sikorsky MATRIX Technology, Sikorsky MH-60R SEAHAWK Helicopters, Sikorsky S-76 Helicopter, Sikorsky S-92 Helicopter.
Lockheed Martin Latest Radar Technology
Lockheed's latest state of radar technology includes TPS-77, TPS-77 MRR, TPY-4, TRACER Technology, Upgrades, Maintenance and Services For TPS-77, AN/FPS-117, and TPS-59 Long-Range Air Surveillance Radars, VCS, VSCI Radar system, Telemetry Tracking and Command Services, SPY-7 radar system, Long Range Discrimination Radar, etc
Products of Lockheed Martin
Grid Star Flow
LONGBOW FCR
A-Size Autonomous Underwater Vehicles
AIR 5428 Pilot Training System
Air Warfare Destroyer
Airborne Ground Surveillance Radar Systems
Aircrew Training and Rehearsal Support (ATARS) II
Apache Fire Control
Armed Black Hawk
Armored Vehicles
Army Tactical Missile System Block IA Unitary
Army Training Aids, Devices, Simulators and Simulations Maintenance Program (ATMP)
Automatic Ground Collision Avoidance System (Auto GCAS)
Autonomic Logistics Information System (ALIS)
Avionics & Aircraft Modernization
Battlegroup Command and Control Trainer (BC2T)
C-130 Sustainment
C-130J Maintenance and Aircrew Training System (MATS)
C-130J Super Hercules
C-5 Galaxy
C4ISR Situational Awareness Tools
CDL Systems
Chinook Mk6 Synthetic Training System Facility
Close Combat Tactical Trainer
Cognitive Command and Control
Command Control Battle Management Communications (C2BMC)
Commercial Aircraft
Compact Fusion
Condor™ eXtended Endurance & Payload (XEP)
Cross-Domain Solutions
Cyber Kill Chain
Cyber Resiliency Level
Cyber Resiliency Scoreboard
Cyber Test & Evaluation
Cyber Training and Mission Rehearsal
DIAMONDShield Integrated Multi-Domain Operations
Defense Satellite Communications
Department of Defense Cyber Crime Center
Derco, A Lockheed Martin Company
Digital Array Row Transceiver (DART)
Digital Instrumented Ranges (DIR)
Distributed Mission Operations Center (DMOC)
Dual Mode Laser Guided Bomb (DMLGB)
Endeavour Centre
Engineering Services
Enhanced Laser Guided Training Round (ELGTR)
Enterprise Open System Architecture
Exoskeleton Technologies
Expeditionary Ground Control System (xGCS)
F-16 Bulgaria
F-16 Fighting Falcon
F-2 Support Fighter
F-21
F-22 Raptor | Digital, Dominant, Ready
F-35 Electro-Optical Targeting System (EOTS)
F-35 Lightning II
F-35 Lightning II Training Systems
F-35 Lightning II: The World's Most Advanced Fighter Jet
FPS-117
Falcon
Fire Shadow Loitering Munition
Flight Operations Services Goodyear Arizona
Flight Operations for Defense
Focal Plane Arrays
For Security. For Industry. For Australia.
Future Submarine Program
Future Vertical Lift: DEFIANT X
Future Vertical Lift: RAIDER X
GMLRS: The Precision Fires Go-To Round
GOES-R Series
GPS III
Gravity Gradiometry
GridStar Energy Storage System Technology
Ground-Based Air Surveillance Radars
Hardened Security for Intel Processors
Henosis
Hercules Integrated Operational Support (HIOS)
Hercules Training Center
Hercules Training Center
High Mobility Artillery Rocket System (HIMARS)
High-Speed Wind Tunnel (HSWT)
Hybrid Airship
Hydra Fusion Tools
ICEWS
IRST21 Sensor System
ISR & Unmanned Systems
InSight
Indago 3 – UAV
Innovation Demonstration Center (IDC)
Integrated Dewar Cooler Assemblies
Integrated Intelligence Surveillance Reconnaissance Systems
Intelligence-Driven Defense
Intelligence, Processing, Dissemination, and Exploitation
Intercontinental Ballistic Missile
Interface Region Imaging Spectrograph
JASSEM
Javelin Weapon System
Joint Asset Management and Engineering Solutions (JAMES)
Juno
LANTIRN ER
LARES
LM WISDOM
LM-100J
LM-CORE
LM-STAR
Laser Weapon Systems
Legion Pod: Multi-function Sensor System
Little Creek Florida Wetlands Mitigation Bank
Littoral Combat Ship (LCS)
Lockheed Martin Commercial Solutions
Long-Range Anti-Ship Missile (LRASM)
Long Range Discrimination Radar
Lucy
M-TADS/PNVS
Mk 48 Mod 7 Common Broadband Advanced Sonar System (CBASS) Heavyweight Torpedo
MORFIUS
MUOS
Manned Combat Submersible
Marlin
Mars
Mars Atmosphere and Volatile Evolution (MAVEN)
McCandless Lunar Lander
Merlin Helicopter
Meteorological Instrumentation
Military Flying Training System (MFTS)
Mission Readiness Test Set (MRTS)
Modernized Day Sensor Assembly (M-DSA)
Modernized Turret
Modular Active Protection System (MAPS) Base Kit
Multi-Function Training Aid (MFTA)
Multi-Mission Surface Combatant (MMSC)
Multiple Launch Rocket System (M270)
Naval Launchers and Munitions
Next Generation Command & Control
Next Generation Infrared Sensing (NGIS)
OSIRIS-REx Spacecraft
OSIRIS-REx: Discovering the Origins of the Solar System
Oceanographic Instrumentation
On-Demand Trainer
Open Architecture Processor (OAP)
Orca – Extra Large Unmanned Undersea Vehicle (XLUUV)
Orion
P-3 Orion
PAC-3
Paragon
Paveway II Plus Laser Guided Bomb (LGB)
Perforene Graphene Membrane
Phoenix Eye AN/APY-12
Precision Munitions Training System (PMTS)
Precision Strike Missile (PrSM)
Queen Elizabeth Class Carrier Support
RELY3D
Reduced-Range Practice Rocket (RRPR)
Revolutionizing Army Aviation
S-97 RAIDER
SB>1 DEFIANT
SBIRS
SOF GLSS
SPY-7
STELaRLab
Satellite-Based Augmentation System
Scalable Advanced Graphics Engine
Scalpel
SeaCommander
Sensor Cores
Sentinel A4
SharkFin
Sikorsky BLACK HAWK Helicopter
Sikorsky CH-148 Cyclone Helicopter
Sikorsky CH-53K Helicopter
Sikorsky Commercial Service and Support
Sikorsky FIREHAWK Helicopter
Sikorsky HH-60W Combat Rescue Helicopter
Sikorsky Innovations
Sikorsky Intelligence
Sikorsky MATRIX Technology
Sikorsky MH-60R SEAHAWK Helicopters
Sniper Advanced Targeting Pod (ATP)
Stalker UAS: Elevated Intelligence
Synergistic Full Spectrum Operations
T-50A for Advanced Pilot Training
TADS Electronic Display and Control (TEDAC)
Tactical Tomahawk Weapons Control System
Target Sight System (TSS)
Targets and Countermeasures
Telemetry Tracking and Command Services
Terminal High Altitude Area Defense (THAAD)
The Entrepreneurial Network
Trident II D5 Fleet Ballistic Missile
UH-60P Black Hawk Helicopter
Universal Ground Control Station
Universal Target Control Station
Upgrades, Maintenance, and Services For TPS-77, AN/FPS-117, and TPS-59 Long-Range Air Surveillance Radars
Urban Training Solutions (UTS)
Victorian Common User Facility
Warfighter Information Network-Tactical (WIN-T)
Electronic Consolidated Automated Support System (eCASS)
These are all the products offered By great Tech Giant Lockheed Martin to the international Market.