In the year 2021, there are twenty-seven hundred and fifty-five billionaires in the world having a total worth of approximately $13 trillion. Out of this amount, 8.4% of wealth which is approximately $1153 billion is contained by the 10 billionaires worldwide. This is an updated article of the year 2021 and contained real-time information on the top ten billionaires in the world.
Jeff Bezos is in the top position others are Elon Musk, Bernard Arnault & family, Bill Gates, Mark Zuckerberg, Warren Buffet, Larry Ellison, Larry Page, Sergey Brin, and Mukesh Ambani.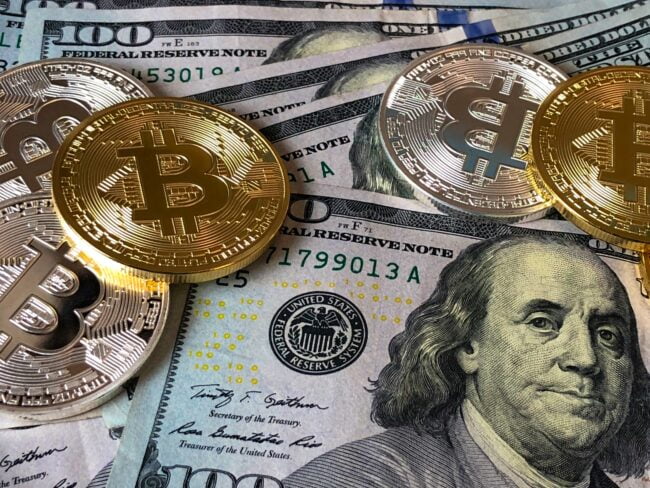 1. Jeff Bezos with Networth $177B (Billion)
CEO and Founder, Amazon
 Complete Profile:
Ecommerce giant Amazon was founded by Jeff Bezos in 1994 out of his garage in the Seattle United States of America. He remained CEO till July 2021 and stepped down from CEO to executive chairman. Amazon sales raised in the pandemic of 2020 up to $385 billion. Besides much growth in online business amazon owners faced too much criticism from Senators and the general public of the US, for their bad treatment of warehouse workers. Jeff loses approximately 16% of amazon's stake after divorcing his wife. Jeff Bezos also owns Bule origin, Washington Post.
 2. Elon Musk with Networth $151B (Billion)
CEO and Founder, Tesla & SpaceX
Complete Profile:
Elon Musk is the second richest man on earth. He was born and grew up in South Africa then moved to Canada as an immigrant and finally settled in the US as a transfer student. He has a great aim of transforming the transportation Sector by leading two great companies Tesla manufacturer of electric cars purpose green energy exploration and SpaceX with an aim of space exploration and colonization on mars. He owns Approximately 21% stake in tesla. He left the chairmanship in 2018 due to some false allegations. Musk also owns some other Hi-Tec companies such as SolarCity, Starlink, The boring company, OpenAI, Neuralink.
3. Bernard Arnault & Family with Networth $150B (Billion)
CEO and Founder, LVMH
Complete Profile:
Bernard Arnault and his family own a great business empire with the most luxurious and famous brand Louis Vuitton, Sephora, and 70 other brands. Arnault's father made a small construction company but Arnault, when started, invested approximately $15 million in a business and buy a famous brand named Dior in 1985.  LVMH invested $3.2 billion in 2019 for luxury hospitality group, Belmond and also made a deal of  $15.8 billion with American jeweler Tiffany and Co in 2021, which is the greatest deal ever in luxurious brands.
4. Bill Gates with Networth $124B (Billion)
CEO and Founder, Microsoft
Complete Profile:
Bill Gates founded Microsoft with Paul Allen in 1975. Bill invested in many companies worldwide including AutoNation, Canadian Railway, and owned the largest farmland in the United States of America. He left his position on the Microsoft board in 2020 and owned 1% shares of computing company and software. He donated approximately $35.8 billion to Gates Foundation. He and his wife Malinda French Gates owned the biggest charitable foundation named Bill and Malinda Gates Foundation. But in May 2021 ended their relationship and then Bill Transferred $5 billion to Malinda.
 5.  Mark Zuckerberg with Networth $97B (Billion)
CEO and Founder, Facebook
Complete Profile:
Mark Zuckerberg with his friends started the most famous social media platform Facebook in 2004. He started Facebook at the age of 19 for the Harvard students but later on, with its publicity in the local public worldwide Facebook becomes a giant social, media network and open for the whole world in 2004. Mark with his wife Dr. Priscilla Chan also made a charitable organization. Mark owns approximately 15% of the stocks of FB.  Facebook has also become the world's biggest communication tool in the pandemic of Corona worldwide. Facebook also faced a lot of criticism due to it lax policies of hate speeches and misleading politicians' posts.
6. Warren Buffett with Networth $96B (Billion)
CEO and Founder, Berkshire Hathaway            
Complete Profile:
Warren Buffet is the son of a United States Congressman and is the most successful investor, he bought the stock at the age of eleven.  He is running Berkshire Hathaway, which owns more than sixty companies. He donated approximately $45 billion to the bill and Malinda gates foundation. He is most famous due to his simplicity, charity, and unbelievable investing skills.
7. Larry Ellison with Networth $93B (Billion)
CEO and Founder, Oracle
Complete Profile:
Larry Ellison is the founder and the chairman of the world's biggest software and Database company Oracle. Larry spent $9.3 billion to acquire NetSuite Company. He stepped down from the CEO post in 2014. He donated $200 million to the cancer treatment center of the University. He also invested in Tesla and buy its 3 million shares.
 8. Larry Page with Networth $91.5B (Billion)
CEO and Founder, Google
Complete Profile:
While studying at Stanford as a Ph.D. student Larry Page with his fellow Sergey Brin Founded Google in 1998. Both of them also develop a Google rank page algorithm which powers up the search engine. Larry left the Google CEO position in 2001 and then he also becomes CEO of Alphabet in 2011 and left that position in 2015. He also invested in Planetary Resources and a flying car startup.
 9. Sergey Brin with Networth $89B (Billion)
CEO and Founder, Google
Complete Profile:
Sergey co-founded Google with larry page. Google is the most famous search engine across the globe. He left the post of Google parent organization Alphabet as president in 2018. Now he's working on Alphabet moonshot research lab. He also has done funding on an innovative project high-tech airship.
10. Mukesh Ambani with Networth $84.5B (Billion)
CEO, Reliance Industries
Complete Profile:
Mukesh Ambani is the owner of Reliance Industries which was founded by his late father Dhirubhai Ambani in 1966  as a textile. After his father, Mukesh took half of the reliance group and half is in the part of Anil Ambani his brother. Reliance industries interests in petrochemicals, oil and gas retail, and telecom. Mukesh Ambani is an innovative person so he commercialized 4G technology in India by introducing Jio Telecom and then he raised up to $20 billion by selling 3rd of  Jio Shares to Google and Facebook.