The Richest man of China, Jack Ma founded the well-known e-commerce platform Alibaba. He is also a famous personality on the internet because of his m
The Richest man of China, Jack Ma founded the well-known e-commerce platform Alibaba. He is also a famous personality on the internet because of his motivational speeches, inspirational interviews. Jack Ma is running a great business group, which includes Alibaba.com, Taobao Marketplace, Tmall, eTao, Alibaba Cloud Computing, Juhuasuan, 1688.com, AliExpress.com, and Alipay.
Jack's Speeches are very effective because they are true stories of his life experience. He often called himself a great failure of all time, because before the initiative of Alibaba where ever he applied for the job, got rejected. He often addresses young people and entrepreneurs who have lame excuses in their life when the environment is not well for them, but then he shared his struggling stories, his hard work, and his consistency which are a great source of motivation for young entrepreneurs.
Jack wanted to create an entrepreneurial environment in the world, where specifically the young generation can learn skills, take risks and become the living legends, and also set a successful example for newcomers. Jack Ma gives amazing advice to young entrepreneurs, a few of them which are most popular on the internet is shared in this technology and motivational blog.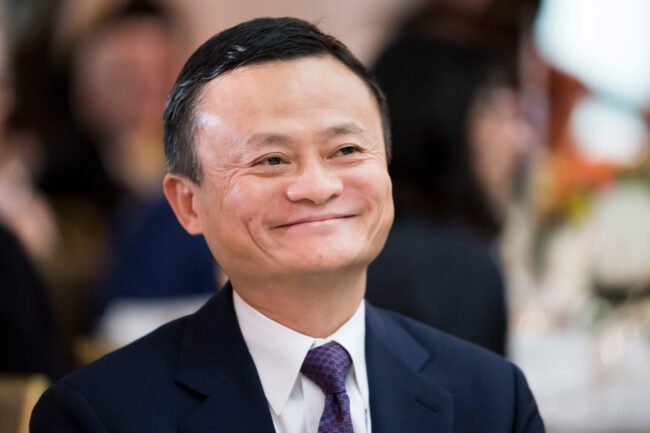 Always Be Optimistic
According to the richest man of China, an entrepreneur must be optimistic about the future. Optimistic people can build a progressing future because they dream great and big, and are always hopeful about the future. When we go through the stories of great successful entrepreneurs, we come to know that they think positively, have unique and great ideas, think about the betterment of others, and are optimistic. An interviewer asked Masayoshi Son the Founder of SoftBank, that why he invested in Alibaba, He said that Jack Ma Eyes were very shiny, he thinks about the betterment of humanity, and is always optimistic.
Find a team who believe in your Dream
Before implementing a great idea into reality, you must have a team that believes in your vision. In Alibaba, jackMa hired smarter and sharper people than him. Jack said that if your selection of the employees is right, then you can easily chase your desired goals. Many startups with great ideas failed badly, because of improper management and with a team of idiots. Initially, when Jack Ma started working on an e-commerce platform he hired a great team, it was actually a family of Alibaba, and for the first three years they haven't earned any money, but they remain stuck with Jack, and finally, they turned Jack Ma vision into reality.
 Question Yourself, What can you Sacrifice in Life
Jack Ma said for an entrepreneur Sacrifice is very important, often ask yourself a question, can I achieve my goal in 2, 4, or in 6 years?. An entrepreneur always has a futuristic vision, he is optimistic about the future, for achieving his vision/goals, he sacrificed almost everything, his time, family relations gathering, money, etc.
Entrepreneurs prioritize his customer because in business customer satisfaction is very important if we look around great companies they filled up feedback forms from the customers and they learn from their mistakes and become great and great. The great and well-known e-commerce giants in the world, Alibaba, and Amazon at start sacrificed a lot for their customers and after customer satisfaction from worldwide, they are the first chosen platform for online shopping.
In an interview, Jack Ma said for the first three years of Alibaba I have earned not even a single dollar, but received customer satisfaction emails that boosted me up and built up my consistency and now we are the giants of e-commerce, and many times Alibaba per day sales reach at billion dollars.