Fastest Car in the world.
SSC Tuatara
SSC Tuatara is now the world's fastest car with a recorded speed of 316 mph and this speed is certified by Guinness.
 Specifications:
SSC Tuatara world's fastest car has a sleek carbon fiber body and is powered by a 5.9-liter flat plan crack V8 engine. Its engine also has 1750 horsepower when E85 ethanol is used as a fuel. Its torque limit is 1,280 pound-feet. From 0 to 60Mph its estimated acceleration is 2.5 seconds. The company has manufactured 100 cars and each car costs about $1.6 million.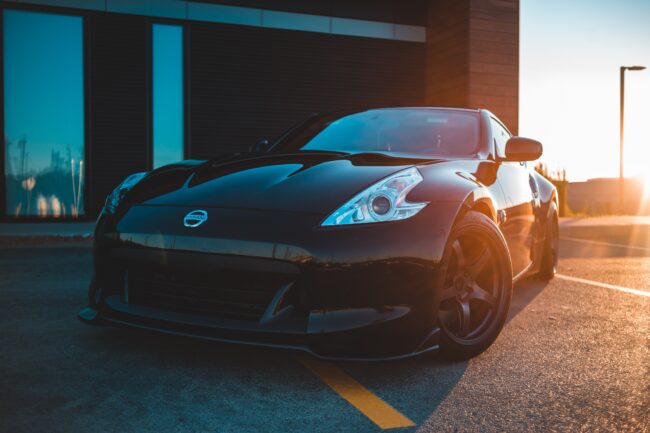 The most expensive car in the world ( 2021 )
 At present Bugatti, La Voiture Noire is the most expensive and luxurious car in the world with its estimated cost of $18.68 million. La Voiture Noir "The black car" is an iconic and advanced and gorgeous vehicle with sky-high price manufactured by Bugatti industries. Before this car in 1963 Ferrari 250 GTO cost about $70,000,000 but La Voiture Noire is more advanced and luxurious than Ferrari.
Specifications:
Its top speed is 260 mph. La Voiture Noire has a carbon fiber body and has a quad-turbo engine W16.8.10L that produces 1500 Hp (horsepower). This gorgeous car has an acceleration of (0-60) mph in 2.4 seconds.
Best car in the world 2021.
There are different categories where various cars and SUVs are positioned according to their features, efficiency, and prices. 2021 Word Car of the year is Volkswagen ID.4 after that Toyota Yaris positioned Second, Mercedes Benz GLA in Third Position, Mazda MX 30 Stood Fourth, Kia Sorento is in the Fifth position, Kia Optima on Sixth, Honda e stood Seventh, BMW 4 Series on the eighth Position. 2021 World Urban Car winner is Honda e. In the world car, performance car of the year category Porsche 911 is on the Top Position. World Luxury Car of the year Mercedes Benz S class is in the top position.
Best luxury cars.
 This blog contains up-to-date information about the best luxury cars in the world.
1. BMW
Country Germany
Luxury Brands: BMW 3 Series, BMW X5 series, BMW 1 Series
Prices Range Starts from $45,600
BMW( Bayerische Motoren Werke) is the world biggest manufacturer of lucury cars. Now after petrol BMW is making luxury electric cars series named BMW M3 and M4.
2. Mercedes Benz
Country Germany
Famous Brands: Mercedes Benz C Class, Mercedes Benz E Class, Mercedes Benz A-Class
Price Range Starts from $60,000
Mercedes is also famous for popular luxurious brands. After making a huge landmark in the automobile sector Mercedes is focusing on the manufacturing of electric vehicles named Mercedes Benz EQ.
3. Audi
Country Germany
Famous Luxury Models Audi 3, Audi A4, Audi Q5
Price Range Starts from $70,000
Audi is famous for its attractive models, E Tron SUV and E Tron Sportback. Now Audi is working on its new luxurious model Audi E Tron GT.
4. Tesla
Country United States
Famous Luxury Models Tesla Model 3, Tesla Model Y, Tesla Model S
The Price Range Starts from $115, 000
Tesla is the biggest electric car manufacturer. It is working to promote green energy vehicles and to deplete the emission of carbon dioxide. In the first quarter of 2021, Tesla manufactured 180,338 vehicles. Elon Musk is the founder of Tesla which is right now the world's richest man on earth.
5. Porche
Country Germany
Luxury Brands: Porsche Macan, Porsche 911, Porsche Cayenne
Prices Range Starts from $175,000
Porche is also a famous manufacturer of luxury cars and its price is very high because of its unique classic design.
6. Lexus
Country Japan
Luxury Brands: Lexus RX, Lexus CT 200H, Lexus LS
Prices Range Starts from $63,000
Lexus also manufactured the best-used luxury cars with high resale value. Lexus never compromised on quality so it is in demand for customers or customer first choice. Lexus is on the top of the category of luxury cars.
7. Volvo
Country Sweden
Luxury Brands: Volvo XC60, Volvo XC40, Volvo XC90
Prices Range Starts from $45,000
Volvo is an all-rounder manufacturer of all types of automobiles. It luxury cars are customized and of low cost. Volvo heavy-duty vehicles are also conquering the market for many years.
8. Lamborghini
Country Italy
Luxury Brands: Lamborghani Huracan, Lamborgani Gallardo, Lamborghini Aventador
Prices Range Starts from $340,000
Lamborghini is the manufacturer of sports cars or supercars. Their prices are very huge and these supercars are not accessible by all. Most elite classes acquire Lamborghini. These cars are famous due to their high speed, unique sporty design, and luxurious interior and exterior.
9. Ferrari
Country Italy
Luxury Brands: Ferrari Dino, Ferrari 365 GTB/4 Daytona, Ferrari F40
The Price Range Starts from $410, 000
Ferrari is famous in the market because they first introduce sports cars. These sports cars are unique and available in different varieties.
10. Land Rover
Country United Kindom
Luxury Brands: Land Rover Discovery Sport, Land Rover Range Rover, Land Rover Defender
Prices Range Starts from $145,000
Luxurious SUVs belong to range rover they are very expensive. Mostly range rover vehicles contain very efficient and powerful engines in the luxurious cars or SUVs category they are best for an off-road drive.