A motivational speaker is also called an inspiring speaker, Motivation Speakers give speeches to inspire or motivate their listeners. Often the subject which is discussed in the audience, a motivational speaker is the expert on the subject, and because of his expertise in various subjects, he is much reputed in the audience and people learn from his experience.
There are thousands of motivational speakers in the world and a few of them which are discussed below are the most famous worldwide, motivation speakers motivate people to think outside of the box, they also motivate the audience to see things from a different approach, learn advanced skills which are the need of the hour, and become more attentive to their abilities. The eventual objective of motivational speakers is to change people fundamentally on an emotional and mental level.  The best Motivational Speakers in the world are.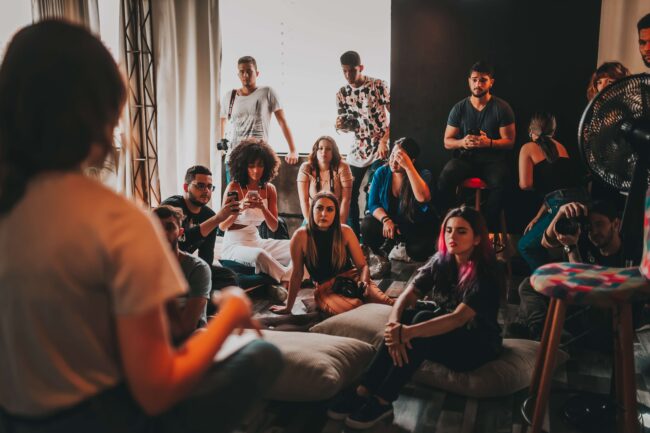 Chris Gardner
Origin: America
Profession: Motivational Speaker and Businessman
Chris Grander was born on February 9, 1954, is a famous motivational speaker and a successful American businessman. He started his carrier from nothing and after a lot of struggle, he made a brokerage firm which then becomes a great business empire. In 2002, he exposed his story which becomes famous worldwide, he is also a producer of  The Pursuit of Happyness a drama film.
He inspired a lot of struggling people from his inspirational speeches worldwide. He is the author of many famous books for example  "The Pursuit of Happyness",  "Start Where You Are",  these are best selling books in the world. His famous motivational quote is.
"Don't ever let someone tell you you can't do something".
"Wealth can also be that attitude of gratitude with which we remind ourselves every day to count our blessings".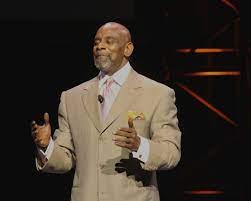 Dave Ramsey
Origin: America
Profession: Motivational Speaker, Financial Author, Radio Host, TV Personality
He is an inspirational personality for thousands of people in the world, he created a business where he uses to assist others to learn to finance, he is also famous for his motivational speeches and words.
"Ideas are a dime a dozen. People who execute them are not."
"The decision to go into debt alters the course and condition of your life. You no longer own it. You are owned."
"You must plan your work and then work your plan."
"I'm not against people having new cars. I'm against them having you. We spend a tremendous amount impressing somebody at the stoplight who we'll never meet. It makes you broke and keeps you broke."  Dave Ramsey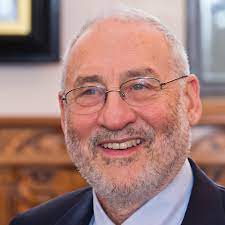 Eric Thomas
Origin: America
Profession: Motivational Speaker, Author, Minister
Eric Thomas is a famous motivational speaker and his publicity source is youtube,  he is also a well-known hip-hop preacher, he is the founder of a company where he teaches consultation of education, executive coaching, and athletic development.  His famous tracks are wins and losses,  energy, hard times. His Popular quotes are.
"When you want to succeed as bad as you want to breathe, then you'll be successful."
"Pain is temporary. It may last for a minute, an hour or a day, or even a year. But eventually, it will subside. And something else takes its place. If I quit, however, it will last forever."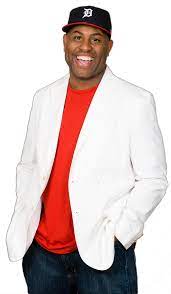 Robert Kiyosaki
Origin: America
Profession: Motivational Speaker, Businessman, Author
He is a famous businessman and founded a great company, Rich Global LLC and the Rich Dad Company, these companies provide personal finance and business education via books and videos. He is also an inspirational speaker and thousands of people are inspired by him and initiate startups. Rich dad and poor dad seminars are well known worldwide. His famous quotes are.
"Winners are not afraid of losing. But losers are. Failure is part of the process of success. People who avoid failure also avoid success."
"You're only poor if you give up. The most important thing is that you did something. Most people only talk and dream of getting rich. You've done something."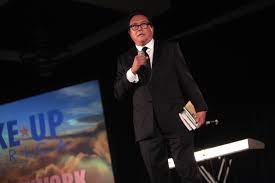 Tony Robbins
Origin: America
Profession: Motivational Speaker, Author, Coach, Philanthropist
He is the No 1 motivational speaker in the world, he changed thousands of people's lives positively. He also has great experience in motivation because he started at an early age from his motivational speeches which are available on youtube, he can motivate people in the seminars with his effective and resourceful worlds. His famous books are Money master the game, Unshakeable, Awaken the Giant within, Ultimate power, etc. His famous quotes are
"The power of positive thinking is the ability to generate a feeling of certainty in yourself when nothing in the environment supports you."
"The only thing that's keeping you from getting what you want is the story you keep telling yourself."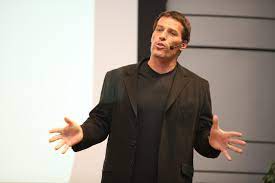 Brian Tracy
Origin: Canada
Profession: Motivational Speaker, Author, Coach, Philanthropist
He set the foundation of inspirational and motivational speeches in the world, Born on January 5th, 1944, founded Brain Tracy International, this great company helps out individuals and organizations worldwide to develop and grow. His organization tried to push people to reach their ultimate goals and find out their potential.
"Successful people are always looking for opportunities to help others. Unsuccessful people are always asking, 'What's in it for me?'"
"Those people who develop the ability to continuously acquire new and better forms of knowledge that they can apply to their work and their lives will be the movers and shakers in our society for the indefinite future."

 Nick Vujicic
Origin: America
Profession: Motivational Speaker
Born on December 5, 1982, in Melbourne, Australia with the natural disease Tetra Amelia syndrome, not having four limbs. After that he won a war against mental and physical disorders and become an inspiration for the people who often do lame excuses, he can write forty-three words on the computer, his motivational seminars include thousands of people, worldwide.
"If I fail, I try again, and again, and again. If YOU fail, are you going to try again? The human spirit can handle much worse than we realize. It matters HOW you are going to FINISH. Are you going to finish strong?"
"In life, you have a choice: Bitter or Better? Choose better, forget bitter."