Development of Technology Positively Affected Our Wellness It is the era of the digital age, and industry 4.0. Human beings started their activities
Development of Technology Positively Affected Our Wellness
It is the era of the digital age, and industry 4.0. Human beings started their activities many centuries ago, that was the stone age era and after that humans collaborated, learn, and discover, with the passage of time changes happen because demands increased with the increment of population, research and development are done by every nation in every field initially.
Muslims scientists contributed a lot and many inventions belong to them after that greek, and now the west is ruling the world in terms of technology. Now changes happen very rapidly, mostly everything is online because the planet earth becomes a global village, internet 4G and 5G is in access of every country.  It actually revolutionized the world.
Innovation in Medical Equipments:
With the birth of humans, diseases become a part of life, so the field medical is the basic requirement for humans. In the initial era, the medical process was not very effective due to less research but now due to the entrance of technology humans are medically recovered very rapidly, now medicines are manufactured very fast and approximately everyone has access to it, now the diagnosis started with the testing process,
Now all the diseases are diagnosed very fast at cheaper rates, Almost every country has advanced labs equipped with advanced testing machines, and the whole credit goes the digital technology these advanced machines includes digital microscopes, hematology analyzers, blood gas analyzers, autoclaves, hotplates, chemistry analyzers, histology, and cytology equipment, urine analyzers, DNA analyzers, Gamma counters, microplate readers, incubators, immunoassay, ECG machine, etc.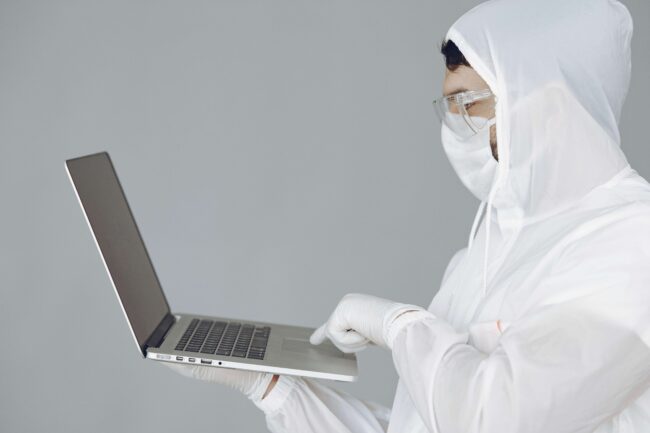 Advancement in Pharmaceutical Companies:
Many pharmaceutical companies adopted digital technology and bring advancement in medicine and medical equipment, companies include Pfizer, Merck & Co, Novartis, Sanofi, Johnson & Johnson, Roche, GlaxoSmithKline, AbbVie, Bristol Myers Squibb, AstraZeneca, Bayer, Eli Lilly, Gilead Sciences, Takeda, Pharmaceutical company, Abbott Laboratories, Biogen, Teva Pharmaceutical, Astellas Pharma, Allergan, Merck KGaA and Sinopharm.
These great companies adopted industry 4.0 technology and their medicines manufacturing plants are state of the art and completely automatic, medicines, vaccines and equipment which are manufactured by these companies quality-wise the best and direly affected very well for human wellness and product of these companies are recommended by the great medical doctors.
Technological Advancement in Hospitals:
Now medical record of humans is online and is easy to access by any medical center in any part of the globe, many advanced software is utilized in medical sectors which are very user friendly, records are digitized,  AI-based systems are used which refer to best doctors, specific tests according to the disease and medicines are also recommended.
Artificial intelligence, Virtual reality, augmented reality, robotics, image processing, 3D printing plays a vital role in the medical field and brings advancement in medical sciences now these technologies are used in the world best hospital like Massachusetts general hospital, Mayo Clinic, The Johns Hopkins Hospital, Toronto General (University Health Network),
Singapore General Hospital (SGH), Aarhus Universitetshospital, St. Luke's International Hospital, The University of Tokyo Hospital, Rigshospitalet – København, UMC Utrecht, Hospital Universitario La Paz, Samsung Medical Center, Medizinische Hochschule Hannover, New York-Presbyterian Hospital-Columbia and Cornell, etc.
Conclusion:
You can imagine an artificial stunt in heart arteries can save humans life, now operations are done online and also are done by machines, a small tablet can save from heart attack, an injection or a drip cure from flue or a fever, 3D designed bones, joints are used to make old ones to young, Ultrasound,  Xrays, revolutionized medical sector, you can test your body sugar level within seconds, human heartbeat, blood pressure are recorded by wearing digital medical watches controlled by mobile phone apps which make monthly graph so humans can control their body parameters according to that, So in simple medical is positively affected by the advancement in science and technology and the whole credit goes to the researcher, scientists, engineers, and doctors.