Mr. Mark Zuckerberg co-founded the world's most popular social networking website named Facebook, now his name changed to Meta. He is also the chief e
Mr. Mark Zuckerberg co-founded the world's most popular social networking website named Facebook, now his name changed to Meta. He is also the chief executive officer of this company. This mindblowing social website was formed during his university life, with his fellows, Mark is a computer science student at Harvard, he left his partial degree and along with his computer science, fellows he focused on making Facebook, after years of struggle Facebook went into public in 2004, with Facebook people from any part of the world got connected. Now Facebook, Meta is accessed by more than two billion people on the planet earth, and Mark also owned Whatsapp, Instagram, and many other networks, which puts mark into the list of the world's richest people.
Early achievements of Mark Zuckerberg:
From an early age, Mark was fascinated by computers. At the start, he made many online user-friendly computer applications for his friends and family. At the age of 12, Mark developed 'Zuknet' it's a messaging application used for communication. Mark's father was a dentist, Mark deployed this app at his father's office so he used to communicate with his employees. 'Zuknet' app was also used at Marks's home for communication purposes.
At an early age mark never focused on doing irregular activities he was much fascinated by computers and he got excelled in it. During his high school studies, he developed the music software 'Pandora'. Many tech companies like Microsoft, AOL, are interested in buying this amazing software, they also wanted to hire Mark as an employee but Mark refused them and focused on self-development.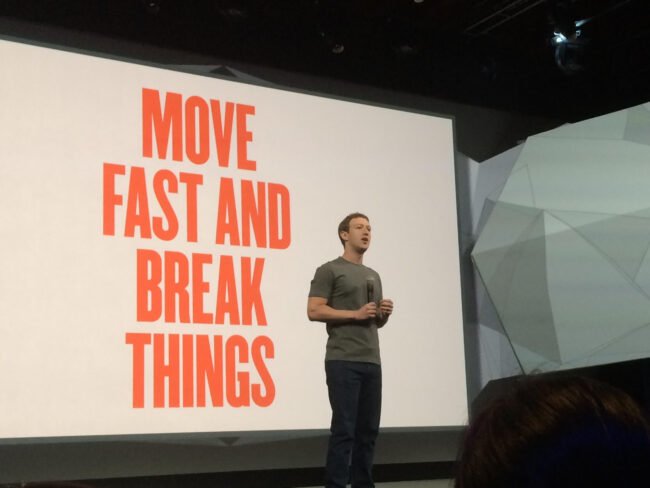 Mark Zuckerberg Life at Harvard University:
At Harvard Mark selected a software development program and started learning advanced features of making software, During his studies, he developed two great software for his university, CourseMatch, and Facemash.
 What is CourseMatch:
CourseMatch helped students choose their classes based on the course selections of other users.
What is Facemash:
Facemash compared the pictures of two students on campus, allowing them to vote on who was more attractive.
Mark Zuckerberg got the idea of connecting people from his university seniors named Divya Narendra, Cameron, and Tyler Winklevoss, they once asked Mark to do code for their website, That initial idea was Harvard connection. Mark left them and worked on their idea with his own team and develop Facebook.
Founding members of Facebook:
The Facebook was coded by Marks university fellows Dustin Moskovitz, Chris Hughes, and Eduardo Saverin. By this site, users can make their profile, upload photos, and communicate with others who accepted their friend requests. Until June 2004, this site was not official and went public, by the end of 2004, Facebook had 1 million users and its popularity raised up. In 2005, companies started investing in Facebook, Accel invested $12.7 million.
When Facebook got access to schools, colleges, and universities its users raised up to 5.5 million. Many companies wanted to buy Facebook but Mark refused their offer. In 2007, Yahoo wanted to buy Facebook for $1billion. But Mark focused on expanding his website and adding more features to his site instead of selling.
In 2007, Mark made a deal with Microsoft and sold a 1.6 percent stake in $240million. After that Digital Sky Technology bought 1.96 percent stakes of Facebook in $200million.In 2008 Mark Zuckerberg Net worth was $1.5billion.
Harvard Connection Idea was stolen by Mark:
Mark Zuckerberg faced legal issues regarding Harvard connections by the creators. The innovators of the Harvard connection blamed Mark Zuckerberg that their idea being stolen by Mark, and they insisted Mark pay for their financial losses. Mr. Mark apologized for that and passed a statement that now I am grown up and learned a lot from that, and then the initial settlement of $65 million was done between them. This legal issue affects the popularity of Facebook a lot.
Current Influence of Meta owner:
Now the Net worth of Mark Zuckerberg is $113 billion and he gave approximately 50% of his wealth to philanthropic work. Like Bill Gates, and other world billionaires Mark also donated a lot for good causes. Zuckerberg's wife was a scientist named DR. Pricilla Chan, along with her beautiful daughter. Both of them authored an open letter and pledge to give 99% of their Networth. Now Facebook transformed inMeta, which consisted of many other applications like Whatsapp, Instagram, etc.