Toshiba DynaEdge Ar Smart Glasses These Ar smart glasses are manufactured by Toshiba, it's a wearable, hand-free augmented reality solution. Toshiba
Toshiba DynaEdge Ar Smart Glasses
These Ar smart glasses are manufactured by Toshiba, it's a wearable, hand-free augmented reality solution. Toshiba Dynaedge Ar smart glasses development's main purpose is to assist enterprises to improve their efficiency, flexibility in operations, and quality in production.  Toshiba is actually an expert in designing mobile-based computing smart gadgets.
Toshiba claims that's it offers a complete solution, related to both software and hardware of these Dynaedge Ar smart glasses. Dynaedge is the trademark of Toshiba AR smart glasses, and it enables multiple scenarios, like a remote expert, document retrieval, real-time data capture, and workflow instructions.
It is actually a solution for the present and future, many enterprises are deploying this technology for enhancing their productivity and quality. The main features of Toshiba Dynaedge AR smart glasses are explained in detail…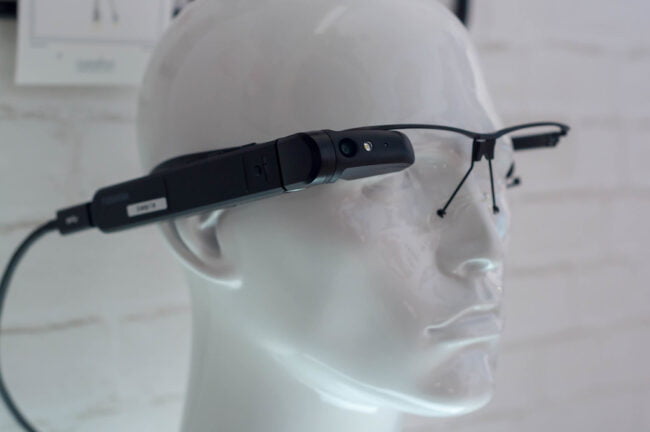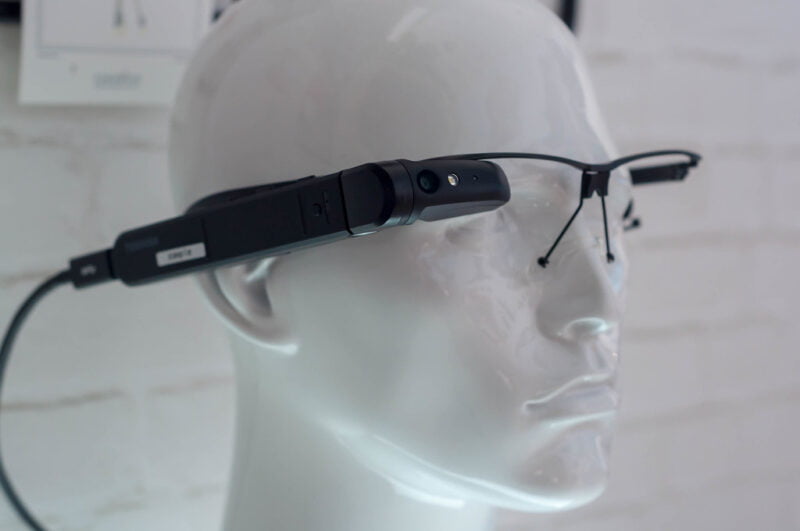 Advanced Performance:
These high-tech glasses comprise windows 10 pro functionality, with an intel processor, having a storage capacity of 512 gigabytes, along with enterprise security level. Actually, this augmented reality solution is in a class of its own, having the capability of tracking hands-free tasks.
Connectivity:
These glasses are equipped with Wi-Fi features, GPS, and Bluetooth. Actually, these smart glasses connect to the corporate network, transfer and get the data and information from one place to another, tracking assets, and streaming videos.
Lightweight Form Factor:
This smart device is equipped with industrial-grade HMD, which creates a balanced augmented reality solution for comfort, it's compact and lightweight, its CPU design is waist-mounted.
Data Capture:
These smart glasses contain a high-resolution camera, it records live stream videos, can capture photos, and barcodes are also scanned by AR smart Glasses.
Toshiba Difference:
This high-tech giant is accepted and trusted by customers all across the globe, Toshiba is a worldwide famous tech organization with thousands of innovative solutions and products, customers trust its supports teams and engineers.
Hands-Free Productivity:
These smart glasses are wearable and hand's independent products. Its microdisplay with dual speakers, microphones, sensors array, and cameras, enabled the user to free their hand's dependency while working.
All Day Operation:
With vital battery life, this untethered device is worldwide famous. This engineering done by Toshiba by utilizing AR solution, make this gadget a feature of all-day operation with a rechargeable battery pack with long battery life.
Designed for Enterprise:
These glasses are best for enterprises the enhance their efficiency and productivity. This AR solution-based product, with window 10 pro compatibility, fulfills all the IT security standards. It can stream live videos, hands-on operation, and all-time support of the technical team while operations, recording of all tasks, and many more.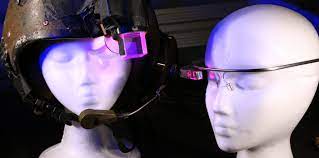 Technical Specifications
If we describe its optics it contains a 2.26" Diagonal, having a display resolution of 640*360, and content resolution 1280*720. Camera specs are 5 megapixels, focus range 10cm to infinity, with autofocus, video capture up to 1080p having flash led. Connectors include USB type C. Built-in speakers and microphones.
Navigation controls are touchpads with 3 control buttons. Sensors include proximity, Ambient light sensor, gyroscope, GPS, compass, and accelerometer. Complete gadgets have a 1-year warranty. Its OS is window 10 pro, with an intel core, Pentium m5/4406Y processor, it also includes graphic card 515.
It can support onboard 16 GB memory, with SSD supporting of 512 M.2 . communication includes intel dual; band wireless, ports USB 3.0 port. Its security features include a trusted platform module, fingerprint reader, and the slot for security lock, navigation control includes five configurable control buttons.
Use Cases
Remote Expert:
By using remote expert feature technicians who wore smart glasses easily connect with experts so that operations, tasks, and problems are done efficiently and step by step. By using these glasses technicians record, enjoy live video streaming, and resolve tasks easily.
Logistics:
It is easy to wear and can travel anywhere and any part of the world. It includes scanning capabilities, using Wi-Fi technology, and wireless features while in the field, by using those barcodes technology is accessed and scanning is easy.
Manufacturing:
In the production houses, manufacturing becomes easy, and the technicians can easily work and follow each and every step of the expert. Every product is seen and reviewed by the expert by using these smart glasses.