Education is the basic demand for everyone because mostly it is the trend that by acquiring education someone gets a good profession or a job and no doubt education gives us the vision to live an ethical life. It requires too much money to acquire education from a basic to a high level. The basic demand of every human on earth is to earn money but for that, a lot of money is to be spent first.
We are living in the 21st century and the world becomes a global village internet is everywhere and mostly it is in the access of every person. Internet is the biggest source of knowledge all the most demanding skills required in any organization we can learn mostly for free on the internet but for that, a bit basic education is required.
Youtube is the biggest free-of-cost platform where old as well as latest knowledge is present. It is a free digital university, college, or a school. Internet is the only platform where we can mostly learn skills but few advanced skills are paid and cost less than existing educational institutes and also to sell it anywhere in the world in the form of services. Platforms like fiver, Upwork, freelance.com, and many others are the biggest source of income for those who have soft skills and know the proper method to work online. To make money online without paying anything to become a…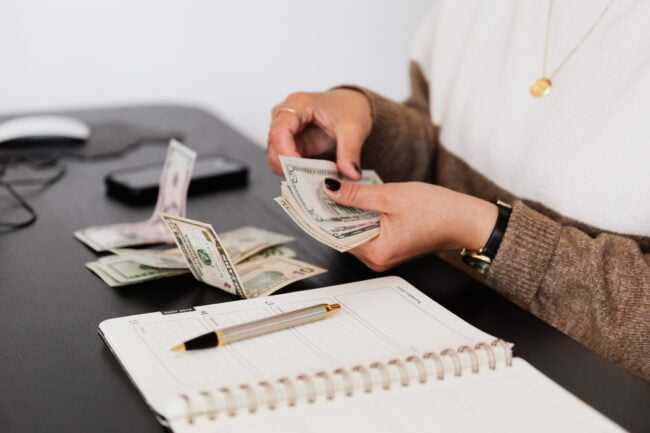 Freelancer
A freelancer is self-employed and familiar with professional skills. You can easily become a freelancer by dedicated hard work, and by providing services that are most demanding everywhere. Freelancing Services includes Video and photo editing, website development, data entry services, voice over, content writer, professional photography, app development, full-stack developing services, conversion of files from pdf to word, language translator, correction of search engines, proofreading, resume making, networking expert, virtual assistant and many more.
These most demanding and highly paid skills are provided on platforms like Upwork, Fiverr, Guru, freelance.com, etc Only a skilled person has to make a professional and attractive profile, prices are according to services being offered. Initially be patient because it takes time when clients reach the website for agile clients you have to follow some techniques like SEO.
Blogging
By providing blogging services you can earn millions of rupees. For learning this most demanding skill youtube is the right choice and for becoming a blogger you must love to write and have perfect knowledge about your blogs and also become a tech-savvy person. Bloggers can earn through Google ads by making a blogging website write demanding and informative blogs do SEO (search engine optimization) of the blogging website for its ranking. To me, blogging is the best way to earn money online without paying anything so let us discuss that how the blogging profession will become an income source.
Google Adsense if a certain blog gets clicks, impressions and online traffic who visit your blogging website then google will approve your website for ads, and Google will pay a good amount to you,  so the blog becomes an income generator. Job Board when a Blog becomes famous then blogger applies for job board after approvement advertisers will give ads and the website starts earning.
There are also many other ways for a blogger to earn for example by affiliate program where you have to advertise other products like Amazon than by writing about the things and place the links after selling a certain product such online stores will pay a specific percentage to you. Product sales and guest posts are also great sources of income for a blogging website.
Become a Virtual Assistant
It is also the best way to earn money online without paying anything. Different entrepreneurs and bloggers demand assistance in their routine tasks. There is a lot of work lot for professionally skilled people who are working online so they hire an assistant but these helpers or assistants are virtual and these assistants get a very handsome salary after task completion.
The virtual assistant is hired on the platforms like Fiverr, Upwork, guru, etc and Virtual assistant takes the tasks like Email management, Social media marketing or management, creation of blog images, setting or confirming meetings and appointments, publishing blogs, tasks related to data entry, documentation tasks and followup with various stakeholders.
Become a Youtuber
Youtube is an online digital university and the most searchable engine after google. If you have some skills and you can expose or sell via video technology to the world and are also familiar with video editing then youtube is the right choice for you. Youtube is also a great source of income when recommended watch time and subscribers are achieved then you start paying you but your content is ethical and according to laws defined by youtube. Youtube is a platform where you can teach and learn any skill mostly free of cost. There are a lot of people worldwide who are earning millions of dollars from youtube.
Social Media Marketing
This skill will also pay you a lot. Social media platforms like Facebook, Twitter, Instagram, LinkedIn are also great sources of income for those who are running different Ad campaigns. Social media skills are available for free online on youtube and are easy to be learned after a few months of consistency.
Make money online without paying anything for Students
Students after the world become a global village benefited a lot learn and providing online skills. Chandler Boult, a college dropout with no money to invest, made several thousand dollars in his first year as a self-published author on Amazon. Another student named Harold, a Fiverr Super-Seller graduated from college, he had several thousand dollars of student loans, no job, and no money to invest.
Harold learned graphic designing skills online and then this student achieved a million-dollar milestone and become an example for other newbies. There are also many friends of mine while studying at their colleges they can live a good lifestyle from the money which is earned by them after selling their perfect skills online. There are also many students who while studying learn and earn a lot of money and become tension-free regarding employment.
Internet is the miracle for the students of this century and many students are earning millions of dollars by selling their skills as Virtual assistants,  playing games, voiceovers, making documents, video editing, blogging, content writing, and many dropshipping, social media marketing, and many more services.