Tesla's latest safety score tool
Tesla's latest safety score tool is used by approximately 150,000 people in the world.  This safety score was rolled out last month to determine whether owners can get access to the beta version of its self-driving software.  In the beta enrollment program of Tesla, 150,000 cars are part of full self-driving ((FSD). Many drivers got access to this mind-blowing software. In the past year,  about two thousand Tesla drivers were able to test FSD.
At the start of this month latest version 10.2 of Tesla rolled out, and more than one thousand Tesla owners got good safety scores. For Full self-driving software, Tesla charges $10,000. And the CEO of Tesla motors Mr. Elon Musk Promised the Tesla customers that Tesla will soon deliver complete autonomous driving capabilities worldwide.  Yet Tesla vehicles having FSD features are not self-driving. Actually, FSD is the latest and advanced driver assistance system that has a lot of automated features.
These mind-blowing and latest features include parking tool summon, navigation on Autopilot, active guidance system, activate system includes a navigation system that navigates vehicle from highway on-ramp to off-ramp, it also includes interchanges and making lane changes.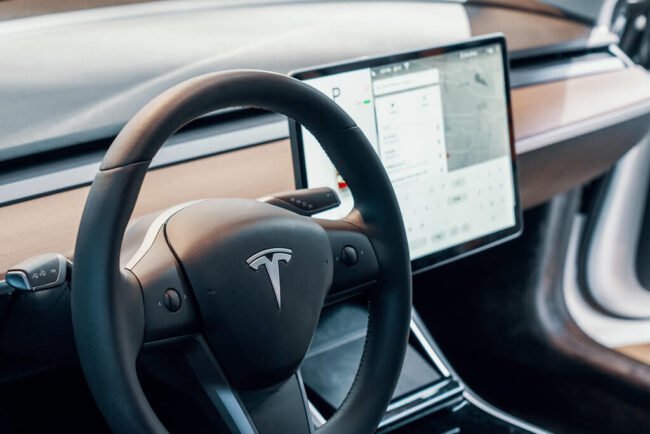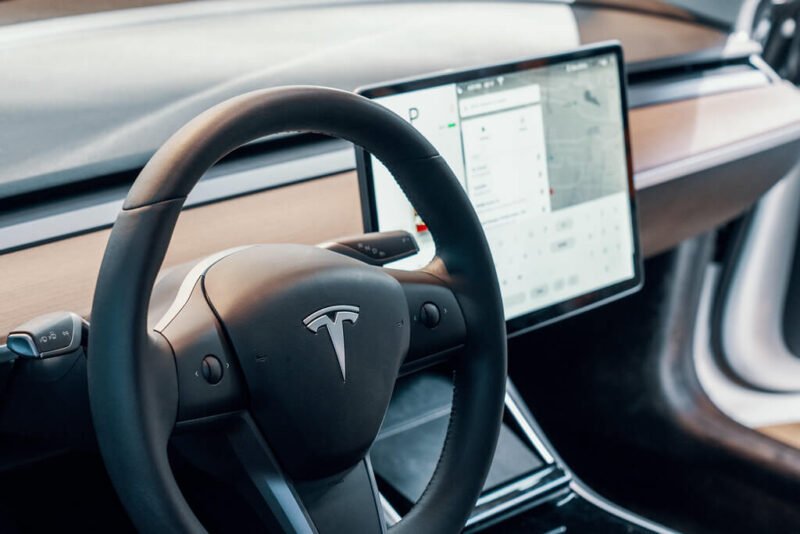 New Version of FSD
The new version of FSD is beta and is supposed to automate driving on the highway and streets of the city. It is a level two driving assistance software system and this system requires the driver to pay full attention, must have hands on the wheel, and take control all the time. For gaining access to the beta software, the safety score must be 100 and it never is compromised.
This difficult criterion is used to meter out access to FSD. The safety score takes into account things like braking, turning, tailgating, forward-collision warnings, and forced autopilot disengagements in order to predict the probability of a collision.
Safety Score System
For that Tesla gathered driving data of more than 100 million miles. analysis of which showed that the probability of a collision for a customer using a safety score versus someone who is not using the safety score is 30% lower. This statement is issued by the CFO of Tesla. He also said that product of Tesla is working and customers are responding to it.
Tesla cars are connected, the company has been able to use huge amounts of data to assess the attributes of drivers and whether those attributes correlate with safety. Tesla has utilized this driving history data to build a model that's able to predict the probability of a collision over a period of time.
The model is not perfect; the model is a function of the data we have available, As that data set continues to grow, we continue to experiment with new variables, and from that model being able to predict the frequency of collision, we can then align that against a price curve.
Tesla to offer individualized pricing
This allows Tesla to offer individualized pricing that's integrated into the car, integrated into the app, integrated into that customer's experience, complete with a feedback loop that communicates to the driver what driving adjustments need to be made to decrease the probability of a collision after every drive.
When Tesla began researching insurance, the company found that traditional insurance companies calculate premiums based on static and existing data, like accident history, marital status, age, or other demographic information. Tesla CFO also said the result is low-risk customers end up overpaying on their insurance and that overpayment then goes to subsidize the riskier customers.
Tesla started offering insurance criteria about 2 years in California, Texas is the first state in the world where Tesla initially started a safety score system. After receiving regulatory approvals from officials, Tesla will launch these scoring systems in the other cities of the world very soon. It seems that Tesla is the most recognized green automobile company in the world providing the best and the most efficient electric vehicles in the world.